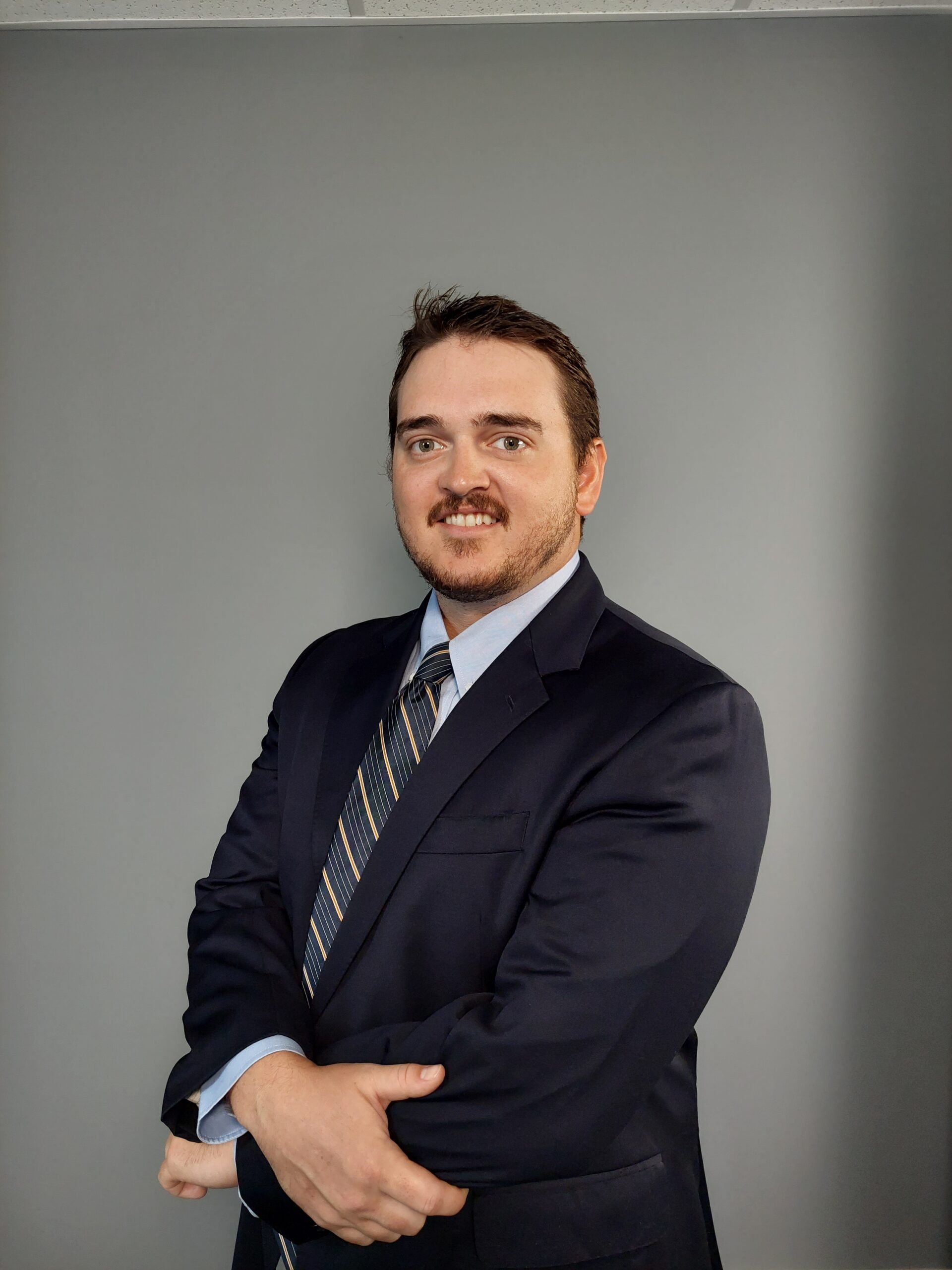 Michael Faust is an Associate with Williams DeLoatche, P.C. and recently moved to the Hampton Roads area. A Northern Virginia Native, Michael got a taste of Virginia coastline living while attending Old Dominion University for his undergraduate education and he graduated in 2017 with a History major with a Public Law minor. Following Old Dominion, he attended law school at American University Washington College of Law and graduated in 2020. Michael has obtained unique experience practicing personal injury law and medical negligence in both Hampton Roads and Northern Virginia, including one and one half years of experience exclusively defending physicians in medical malpractice actions. With this experience, a passion for being in the court room, and the skills to achieve the best results for his clients, Michael is well equipped to assist you with pursuing your injury claims.
During law school, Michael devoted significant time to clerking at a local civil litigation law firm learning the skills required of a civil litigator. He participated in all facets of civil litigation practice under the supervision of a seasoned civil litigator both in and out of the court room.
After law school, Michael worked in the Hampton Roads area for six months pursuing nursing home negligence and personal injury cases from the plaintiff side before returning to Northern Virginia to obtain significant court room experience trying personal injury cases for nine months. Michael spent the next one and one half years defending physicians in medical malpractice actions before joining our team in July 2023. We are excited to bring Michael's broad experience in the injury litigation world to the table to assist our clients in the Hampton Roads area.
Michael, his girlfriend, Danielle, and his energetic border collie, Parker, enjoy spending time exploring all that Hampton Roads has to offer, particularly trying new restaurants and being on the water whether by power boat or kayak. They reside in Virginia Beach and spend most of their time in the Shore Drive area. Michael is an enthusiastic fan of all sports but prefers watching football and baseball. He takes any opportunity he can to go fishing or to return to visit Washington D.C., to visit Nationals Park and watch his favorite professional sports team, the Washington Nationals, play ball. During the Nationals' 2019 World Series run, Michael attended Law School in Washington, D.C., and was in the stadium for all three home games against the Houston Astros in the World Series.